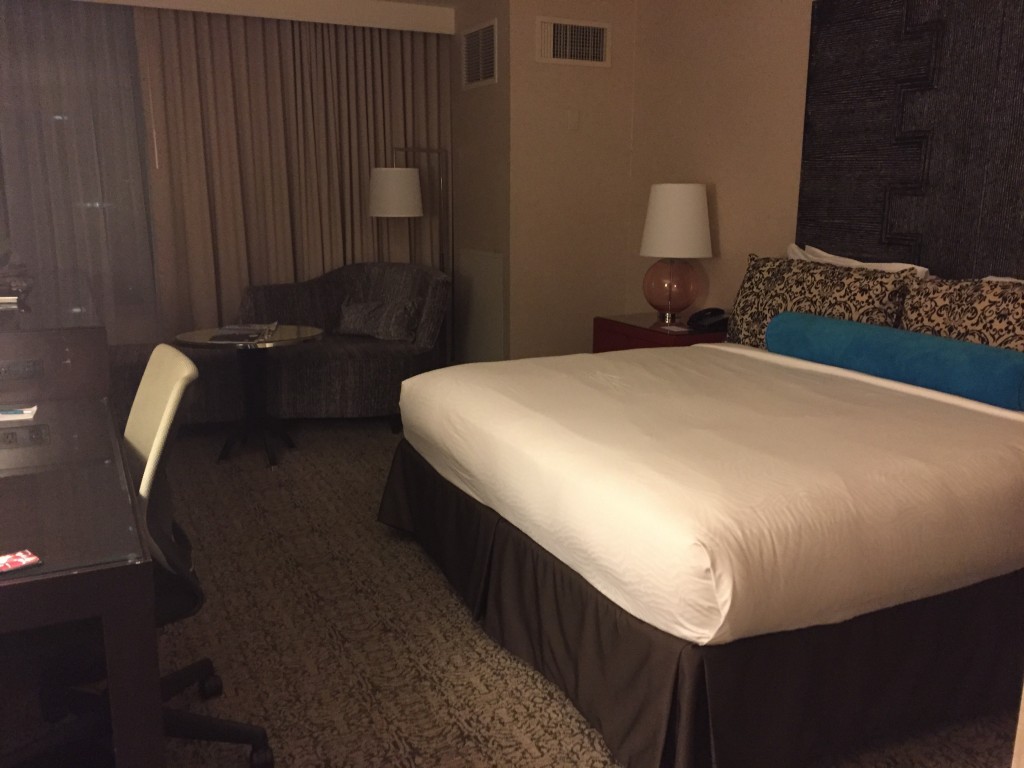 While spending six nights at the Hotel Palomar, I quickly concluded it's the perfect spot for a vegan. The hotel is on Wilshire Boulevard, right near UCLA and the upscale Westwood Village. Within 10 minutes you can walk to vegan chains Native Foods or Veggie Grill, or veg-friendly grocery stores Trader Joe's and Whole Foods. Or walk the other way on Westwood Boulevard and you find all kinds of interesting businesses with signs in Farsi and Hebrew, if I was guessing right. I spotted falafels and Indian food on that stretch of the street.
The hotel is part of the Kimpton Hotel Group, which are all dog-friendly, have good gyms and thoughtful chefs. At the Palomar, guests can get a kale and tofu scramble from room service.
The day before I left for Los Angeles, I got an email from the hotel saying that if I sent them a favorite photo, they'd print it, frame it and put it in my room so I'd feel more at home. Just before the end of my stay, another guest told me you could have a goldfish delivered to your room for company.
The biggest thrill about this stay at the Palomar was meeting celebrity dogs. The World Dog Awards coincided with my visit. And where do celebrity dogs stay while visiting Los Angeles? Why, the Palomar, of course. I met JJ, an extremely sweet golden retriever and winner of a loyalty award. But she was so humble – fame has not turned her coppery head. I also met Sissy, winner of the most amazing journey award.
There are no coffee makers in the rooms, so if you want free coffee you have to go down to the lobby before nine. The upside to this is that's where you meet all the dogs. So bring your own, or have a coffee date with somebody else's. You might even be lucky enough to meet a celebrity dog.
If you like this post, please share!