The new edition of Vegetarian Asia Travel Guide is now available as an ebook or as a printed book! If you don't have a Kindle, you can download free Kindle apps for your computer or other devices.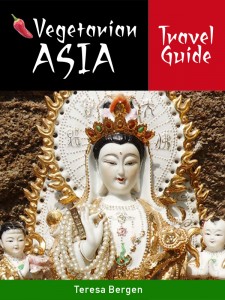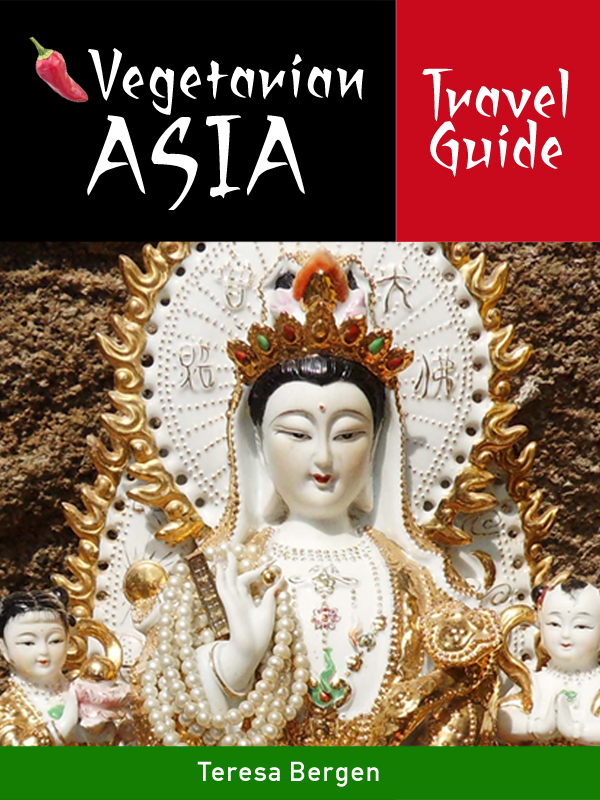 I first traveled in Asia in 1992. While there, I kept wishing I had a book that told me what dishes of each country were generally meatless, and how to communicate my vegetarianism in each country I visited. When I returned home, I decided to write a book for other vegetarians who want to travel meatlessly in Asia and still eat more than plain rice. Vegetarian Asia: A Travel Guide came out in 1994.
Since then, a lot has changed. As studies tie vegetarianism to better health, the popularity of a meatless diet has increased all over the world. The internet has made it easier for causes like animal rights to cross borders.
In 2011, I decided it was time for a new edition of Vegetarian Asia. The new edition combines personal experience from my own trips to Asia, with more than a year spent researching and interviewing  travelers, residents and natives of many Asian countries.
Each chapter discusses local traditions of vegetarianism, if any; attitudes towards vegetarianism; what local dishes you can expect to be vegetarian; animal welfare concerns in that country; food customs; and how to convey your vegetarianism in the local language.
If you're only visiting one country in Asia, you can buy individual chapters as separate travel ebook reports for $2.99 each. Click on the images below for more info.
Vegetarian Asia also includes my funny line drawings of animals that live in Asia, such as the slow loris: