Swooping down into a desert canyon on a bicycle is one of my favorite memories from my recent trip to Palm Desert. Signing up with Big Wheel Tours makes this experience super easy.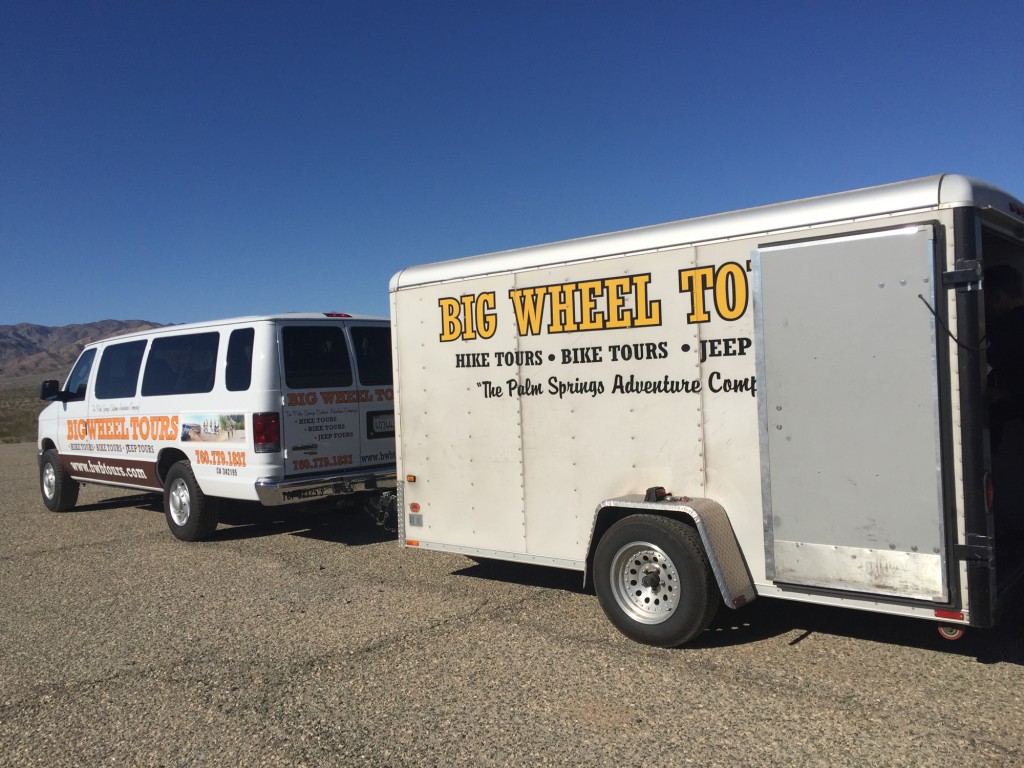 Our tour started with Evan Trubee and guide Ron Chang picking us up after lunch in the Big Wheel van, which tows a trailer full of bikes. They drove us 40 minutes into the Mecca-Copia National Wilderness, for the tour they call the Earthquake Canyon Express.
Evan founded Big Wheel back in 1998. Since then, the Palm Desert-based company has expanded to include guided hikes, jeep tours and bike rentals.
Both men are excited to show visitors the desert. "So many people who come out to the desert think it's all golf courses, tennis and hanging out at the pool," Ron said. He's a transplant from Hawaii, where he ran a concrete pumping business. While he could pump concrete uphill, underwater or for a 40-story building, it didn't satisfy him like leading bike tours. "This is making people happy," he said. Ron also leads a full moon hike, which sounds really fun.
I hadn't been on a bike since last summer and wasn't sure I was up for riding 20 miles. But Evan and Ron reassured me that they'd brought customers from age 6 to 87 on this tour, and so far everybody had been fine. Plus, it's all downhill.
When we arrived at our starting point, Ron and Evan outfitted our half dozen riders with appropriate-sized bikes and helmets. The bikes have fat tires, upright handlebars and big padded seats. I quickly got accustomed to my blue steed.
Then we started down the long, gradually sloping paved road. The ride was truly easy. As promised, it was all downhill. Ron rode with us while Evan followed in the van. Instead of riding together, we went at our own pace, spreading out to find a bit of solitude and serenity even with a group. The desert is like that. It was a beautiful afternoon, warm but not at all hot. We rode through about seven miles of open desert, then dropped into the canyon where we could see the crazy rock formations pushed this way and that by the San Andreas Fault. We started at about 1600 feet, and wound up below sea level with a view of the Salton Sea. Very little peddling required. By the time we took a break and Evan offered around his homemade chocolate chip cookies, I suspected I'd only burned about two calories.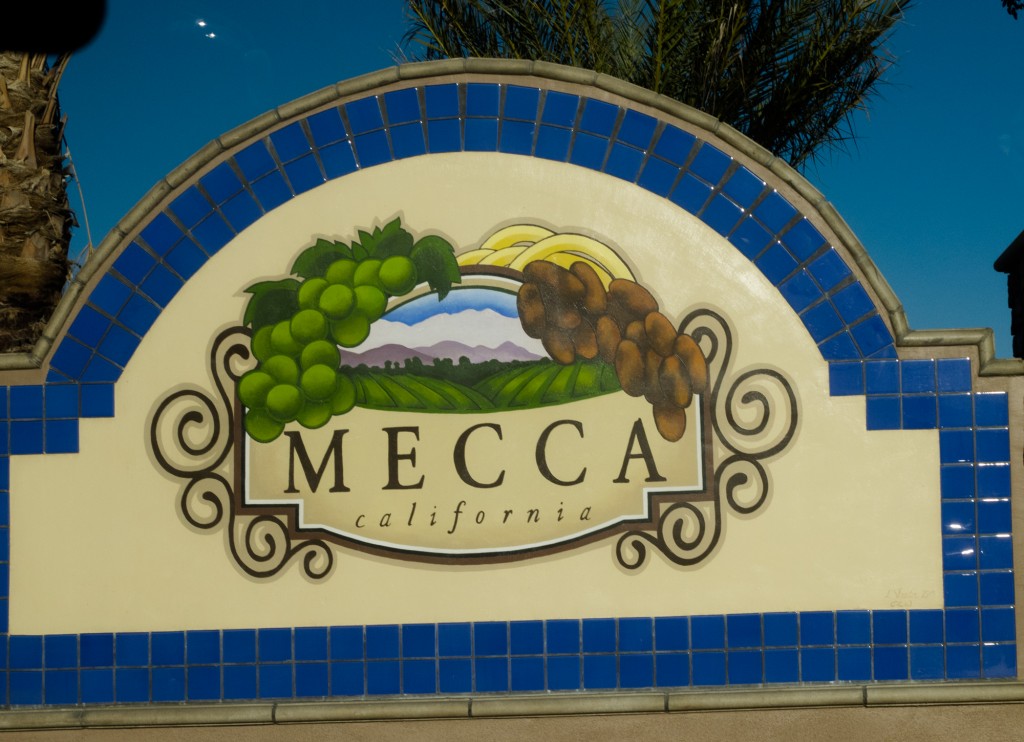 Once we'd loaded our bikes back up, we started home to our Palm Desert hotel. Evan and Ron stopped off at Oasis Date Gardens in Mecca so we could try off the specialty of the region, the date shake. It also gave us the chance to try a wide variety of date samples, most of which I'd never heard of.
This is a great tour for anybody who wants some gentle sightseeing by bike. If you want a more challenging outing, you can rent a bike from Big Wheel and explore nearby Joshua Tree.