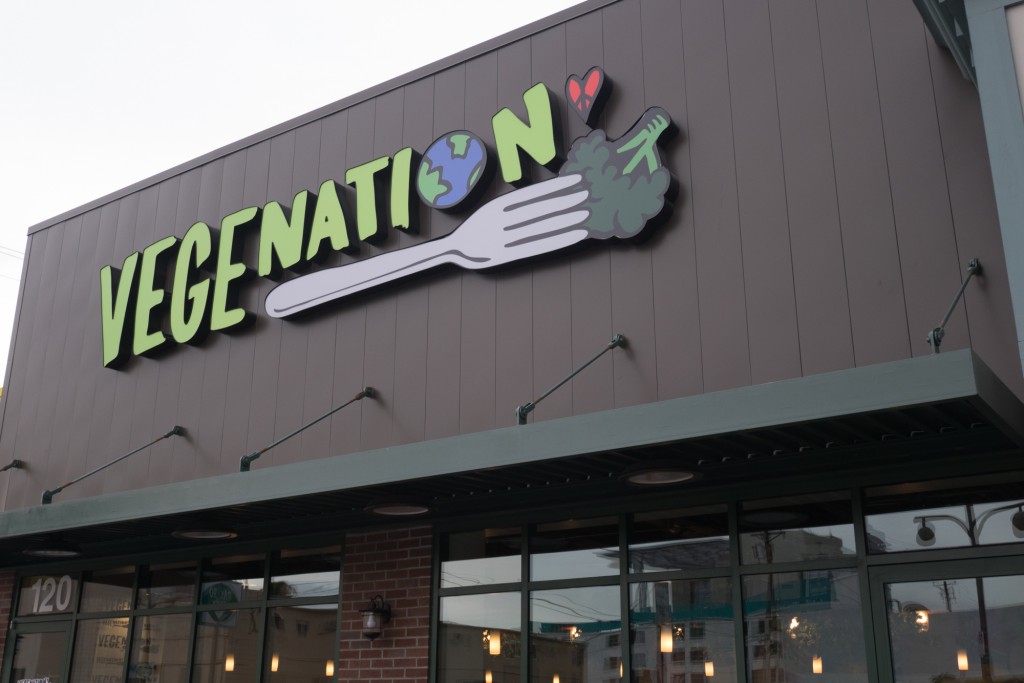 After not expecting much food-wise from Vegas, I was in for quite a few vegan thrills. The all plant-based VegeNation was only a few blocks from my downtown hotel. All their food is vegan, and most of it is locally sourced. You can get salads, pizzas, smoothies, an artisan vegan cheese and fruit plate, tacos made with jackfruit instead of meat, and lots of other veg food.
I wanted to order it all. But since I was staying in a room without a fridge, I tried to restrain myself. I hate to waste food. So I focused on the smaller stuff. My favorite thing was a Bao Wow, a steamed bun with Asian barbecue tofu, spinach, shitake mushroom on a bao bun, as pictured here.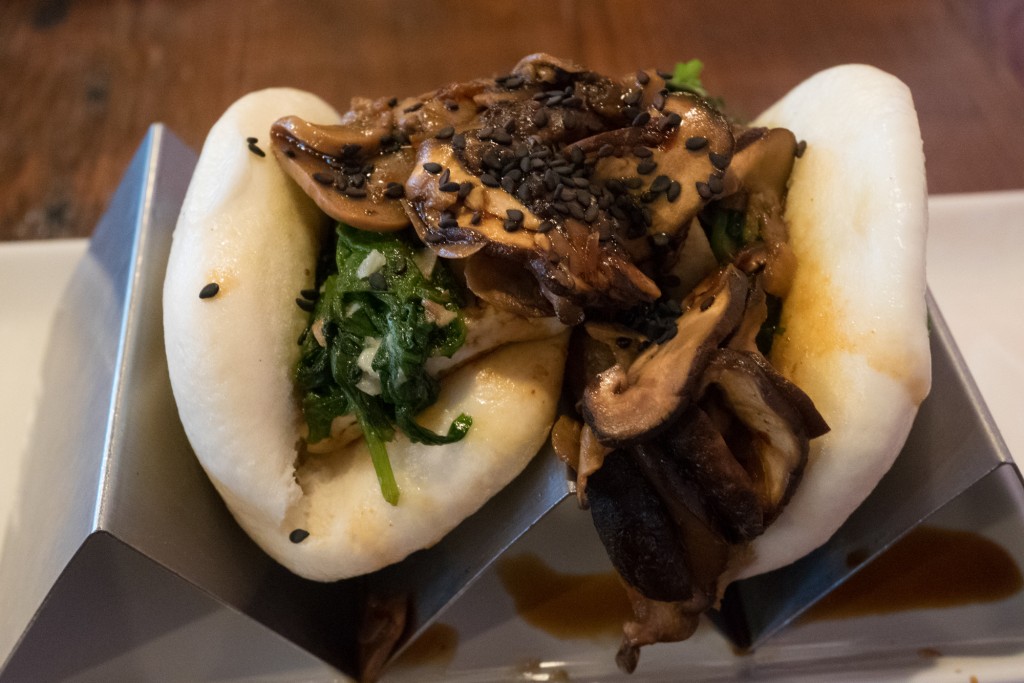 I also ate a side of curried red beans and quinoa. The curry sauce rendered these superfoods delicious. On a second trip, I tried the Mexican hummus, made with chipotle peppers, lime and black beans. Much better than regular hummus, that's for sure. I still regret not ordering one intriguing dessert, the chocolate tacos with salted caramel sauce. At the time I told myself I didn't need dessert. But now I think maybe I did!
I like a veg place that isn't afraid to show its ethics in a fun and colorful way. I dug this pig picture with the message "Friend not Food."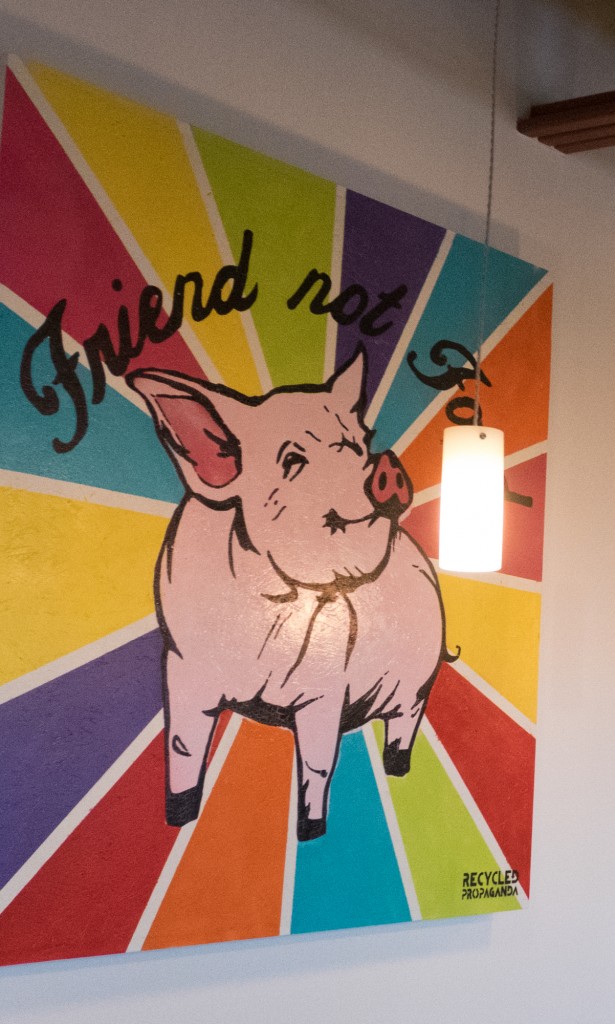 Chef and owner Donald Lemperle has cooked in lots of top restaurants during his 30+ year career. But after he was diagnosed with bone marrow cancer a few years back, he decided to investigate ways to improve his health. Between adopting a vegan diet, exercise and a positive mindset, he felt better and was convinced of the power of veganism.
My friendly young waitress seemed unsurprised by the restaurant's success in the year or so since it's been open. "I just think people are realizing how important it is to eat plant-based foods," she told me matter-of-factly. Wow. This is so much better than the Vegas of old! At least, for people who eat like me and their friends, the pigs.