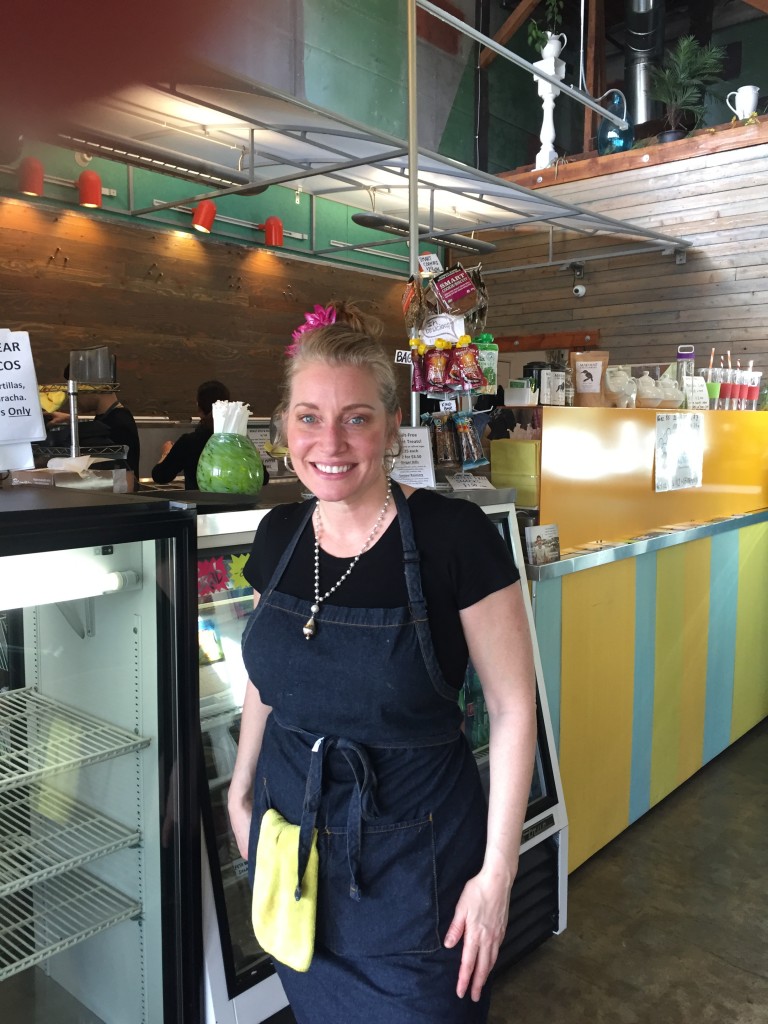 Jennifer Johnson was operations manager at Dirty Oscar's for four years, but the heavy food didn't align with her health-conscious lifestyle. "I wanted to make food that you could eat every day," she said.
Then one day after hot yoga class, the proprietor of her favorite juice bar told her he couldn't stand another gray Tacoma winter. He was leaving town. "I thought about it for five seconds," she said. Jennifer decided to expand the juice bar, turning it into her own healthful restaurant. Happy Belly was born.
When I visited, the 18-seat café was doing a strong lunch business. It was cheerful, bright and lively, with a blue and yellow color scheme. "I wanted a place that was like a big hug," Jennifer told me.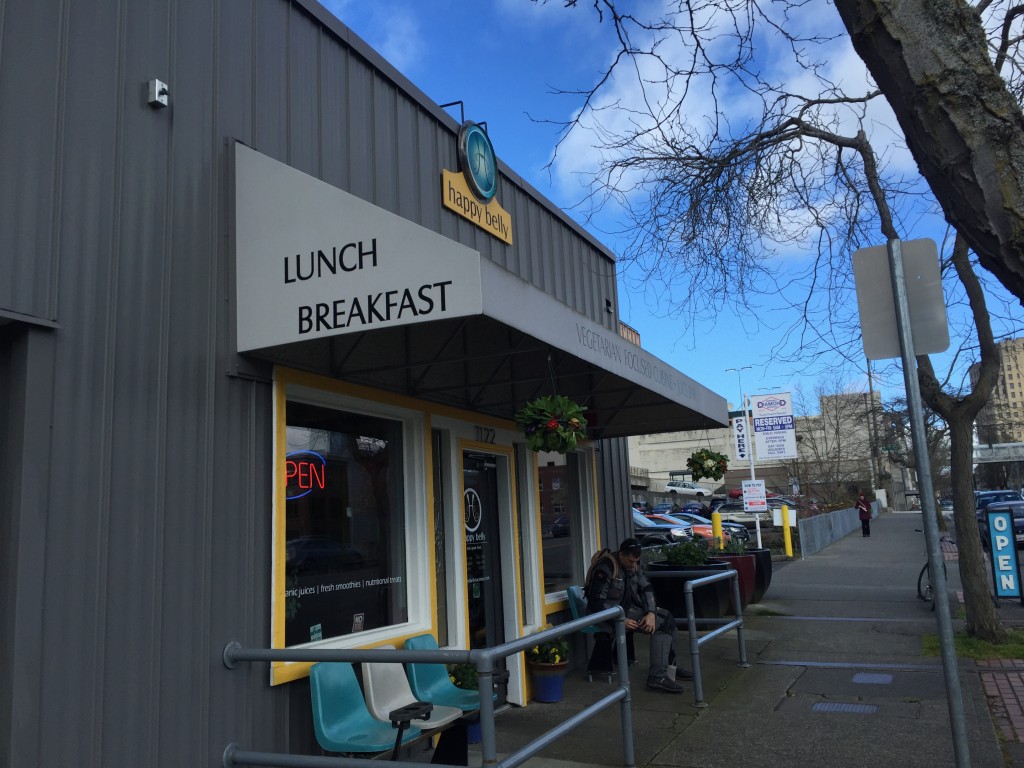 Happy Belly bills itself as "vegetarian-focused cuisine and juice bar." This gives Jennifer the chance to make all her vegetarian favorites, but still please a wider crowd in a city not well-known for having a big veg population. Her top sellers include rotating flavors of rice bowls and curries. "Now we have to make double batches because we keep selling out," Jennifer said of the vegan red curry they were serving on the day I visited. But they also sell lots of turkey sandwiches.
I was torn between the curry and a sesame pepper rice bowl, but opted for the curry. It came beautifully plated, the curry arranged atop spinach leaves so that it resembled a flower, and liberally studded with crunchy water chestnuts. The smoothie menu looked alluring, but I was too full of curry to try any.
If you're in Tacoma during breakfast or dinner hours, stop by Happy Belly. It's currently open weekdays from 7 am to 5 pm, and Saturdays from 9 to 3.