I'd seen the turnoff for years, but never gone down the 15 or so miles from Highway 26 to Kah-Nee-Ta Resort and Spa in central Oregon. But I finally did the day before the last day of 2015.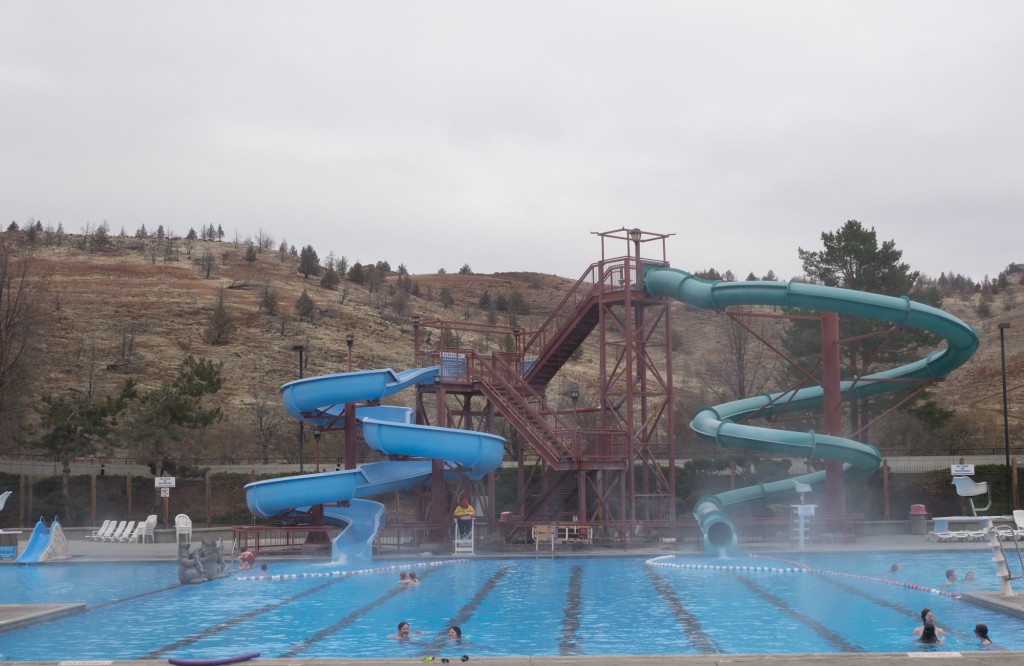 It turned out winter was a good time to visit, as not so many people want to swim in the double-Olympic mineral water pool when the temperature is below freezing. However, the pool is gloriously warm. Steam floats magically over the warm water. A lifeguard in a parka and ski mask patrols the pool's edge.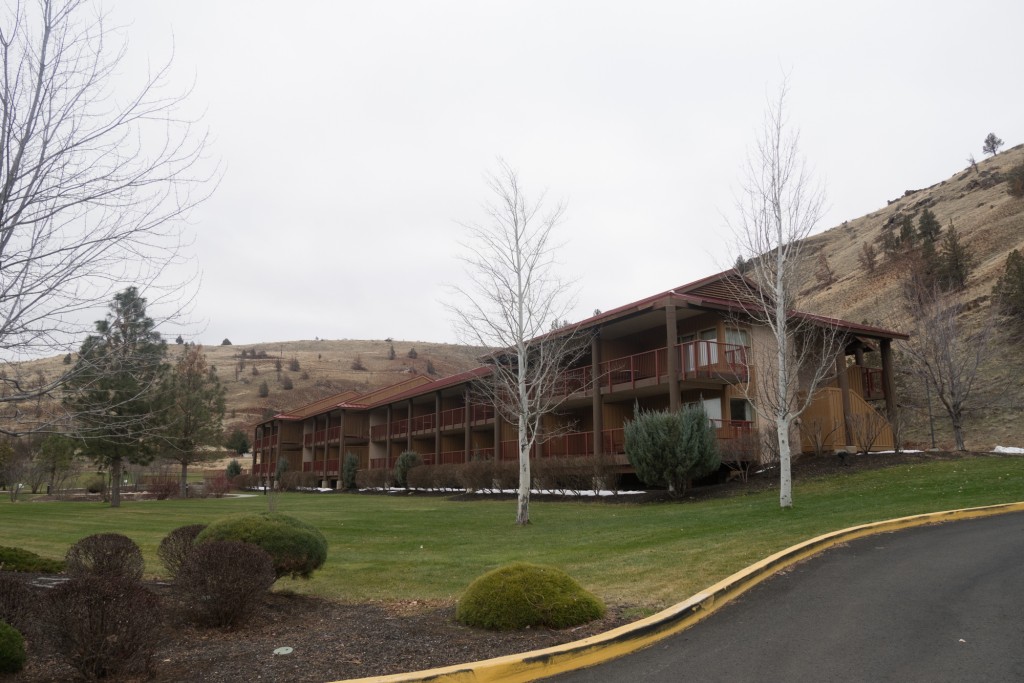 We stayed in the area called The Village so we could bring the world's cutest dog. The exterior looks like a condo. Inside we had a large room with a table, one comfortable chair, a Murphy bed and a full kitchen. Even after we pulled the bed out of the closet, we still had plenty of space. The kitchen was fully equipped with dishes, fridge, stove, microwave, dishwasher and coffee maker. We got a winter deal of $138 for one night, including dog, pool pass, breakfast for two and taxes.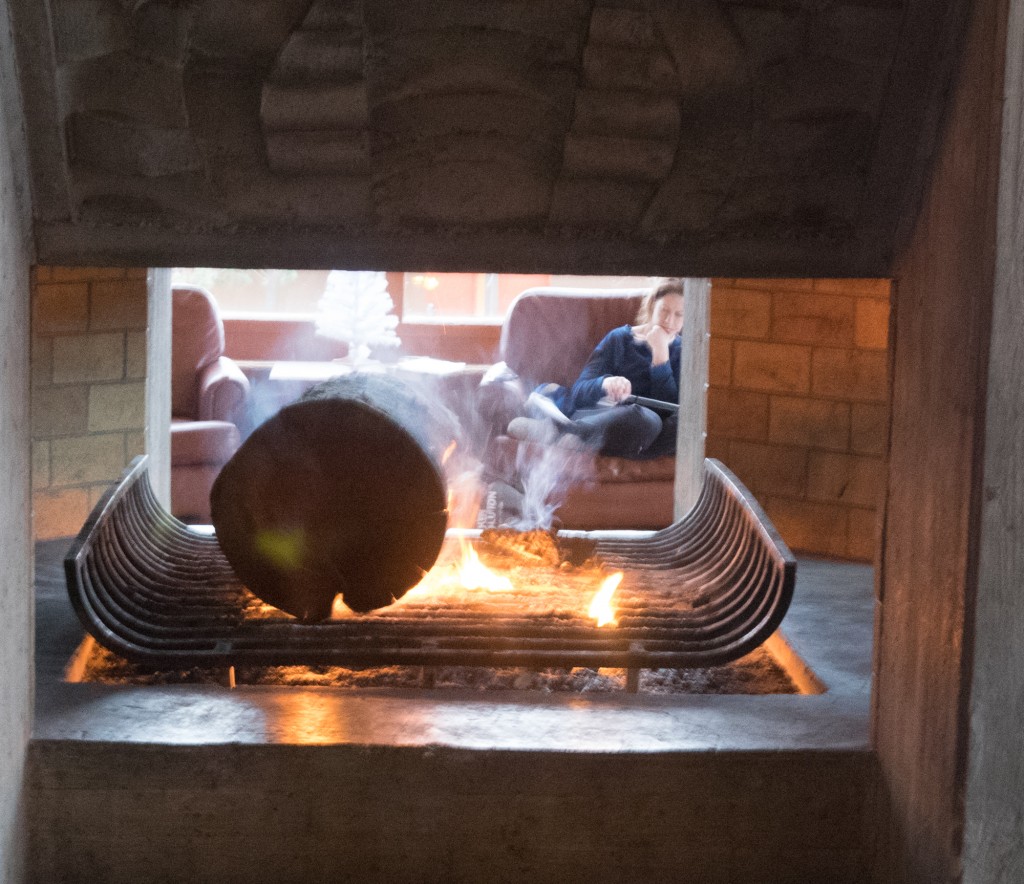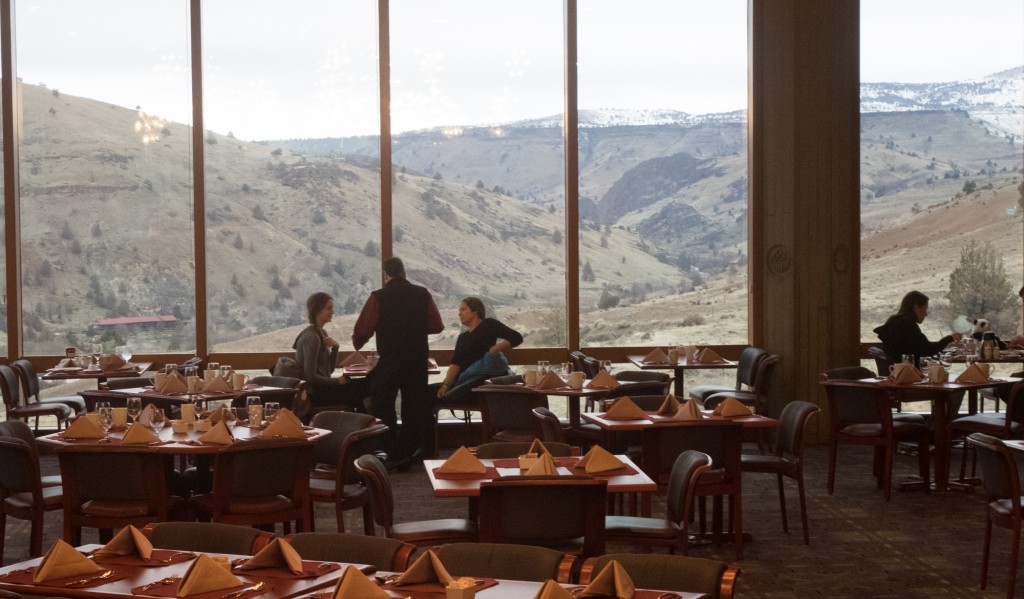 The Village is very close to the mineral pool, but a mile or so down Highway 26 from The Lodge. The Lodge is nicer in that it has a common area with an awesome fireplace, but it would be a drag to have to drive to the mineral pool, which really seems to be the biggest attraction. However, we did go to The Lodge to check in and for breakfast. The dining room's huge windows provide views of the central Oregon landscape. A nice break from the prolific trees of Portland. The breakfast menu had plenty of standard choices for vegetarians – pancakes, eggs, potatoes – and a couple for vegans. I got oatmeal with raisins and vanilla soy milk, and thick slices of wheat bread with huckleberry jam.
A network of hiking trails surrounds the resort. We walked up far enough behind The Lodge to take in the view, and to get glamour shots of Rudy, world's cutest dog.
This was a relaxing overnight from Portland. I suspect it's bonkers in summer with two zillion kids on the water slides. So if you like a quieter time to visit — when you can actually swim laps — winter might be for you.