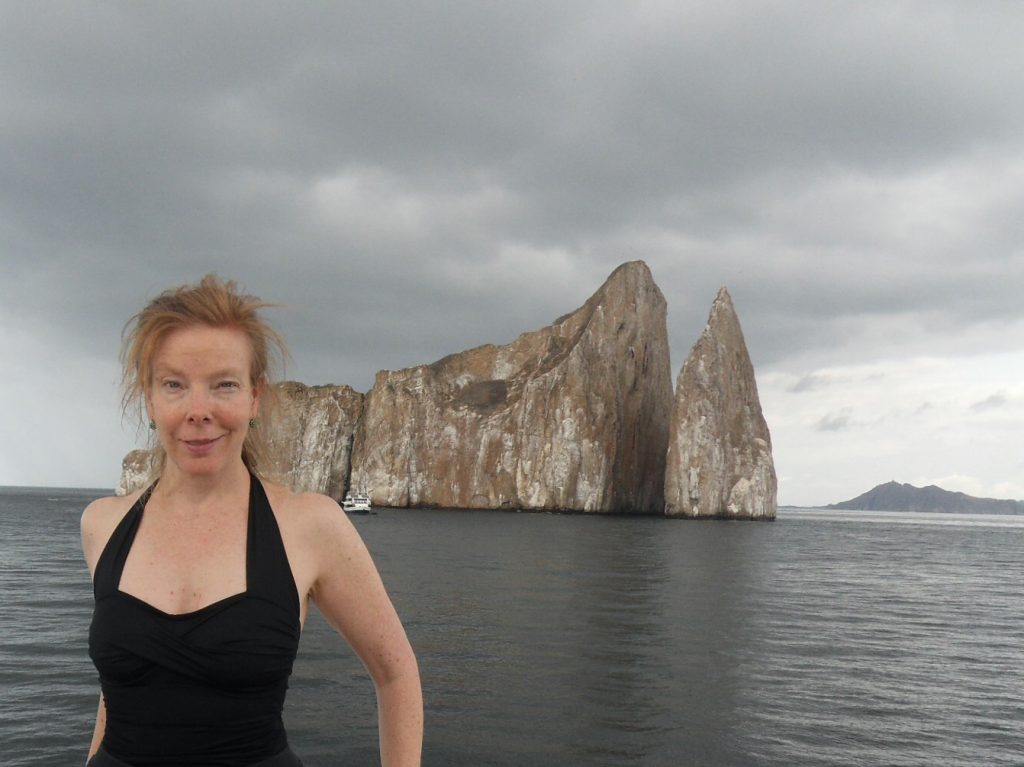 Welcome to Veg Travel and Fitness!

My name is Teresa Bergen and I write about seeing the world while eating good veg food and keeping up a healthy dose of exercise. You'll find product reviews related to vegetarianism, fitness or travel, places to exercise in far-flung cities and countries, and lots of restaurants that serve good vegetarian and vegan food. I'm not much for vice these days, so you won't find steaks, liquor or gambling. But once in a while I'll recommend my favorite companies making chocolate or coffee.
When I'm not traveling, I'm home in Portland, Oregon with my husband, and the world's cutest cat and dog. My dog sometimes models for me when we travel, but my cat's a homebody.
I teach yoga and do personal training in Portland, and as well as freelance writing and blogging. My articles and internet content appear in many periodicals, including MSN Healthy Living, travelandleisure.com, Northwest Travel & Life, the South China Morning Post and Whole Life Times. I'm the vegetarian editor of
Real Food Traveler
and a member of the Society of American Travel Writers and the International Food, Wine, & Travel Writers Association.
But my real passion is teaching yoga to marine animals.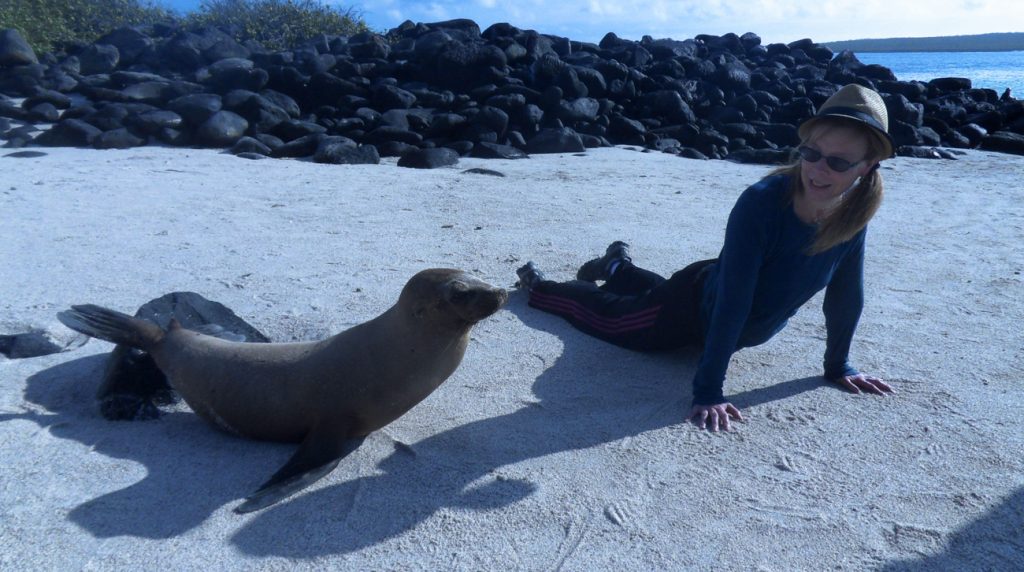 I hope you'll enjoy my posts and maybe pick up some tips or inspiration for traveling in a fun and healthy fashion.