Compression socks are getting more and more popular among both runners and travelers. Runners find that compression socks stimulate blood flow and help them recover from hard workouts. Air travelers pull them on socks to avoid blood clots during long flights.
The problem with compression socks? Until recently, they were usually ugly.
Fortunately, with their rise in popularity, sock designers have turned their attention to improving the looks of compression socks. And some companies really dazzle with sock fashions.
Lily Trotters is one of these. They recently sent me a couple of pairs to try out. I've tried them for both running and traveling, and find them comfortable and very cute.
Check out a couple of patterns: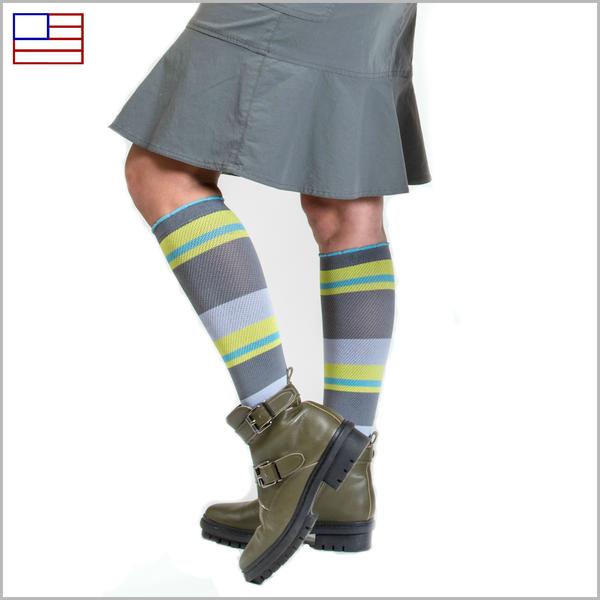 Founder Susan Costa-Walston became determined to produce and market sexy and sassy socks after a long plane ride to Africa. It took a lot of research, experimentation and looking for the right sock mill to produce Lily Trotters, but after a 2015 Kickstarter campaign, she got her company off the ground. The socks are named for a tropical marsh bird with long legs, who hop between lily pads and other floating vegetation. A perfect name for a product that helps your legs feel more energetic.
If you like this post, please share!