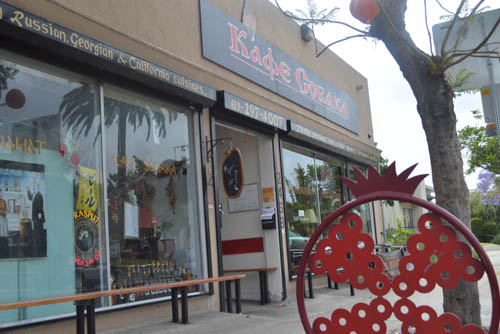 I'll get this out of the way first. Going to the Pomegranate Café can be confusing, because there are two of them not too far apart. But in this case, I'm talking about the Kafe Sobaka Restoran Pomegranate on Broadway in Golden Hill.
This particular cafe offers something most Russian/Georgian eateries don't: Lots of vegan food. The restaurant opened about a year ago and is run by an American wife/Georgian husband team. Gwen Bruck has long been vegetarian. So she and husband Marko Dhagshivili offer plenty of choices for plant lovers.
The broth in the vegetarian borscht comes all the way from Israel, Gwen told me. There are at least seven vegan appetizers on the menu, including lobio, a pate of red beans, herbs, walnuts, tomatoes and onions, and pkhali, which is vegetables, herbs, lemon and garlic. I couldn't figure out what to order, so I got a sampler of various appetizers.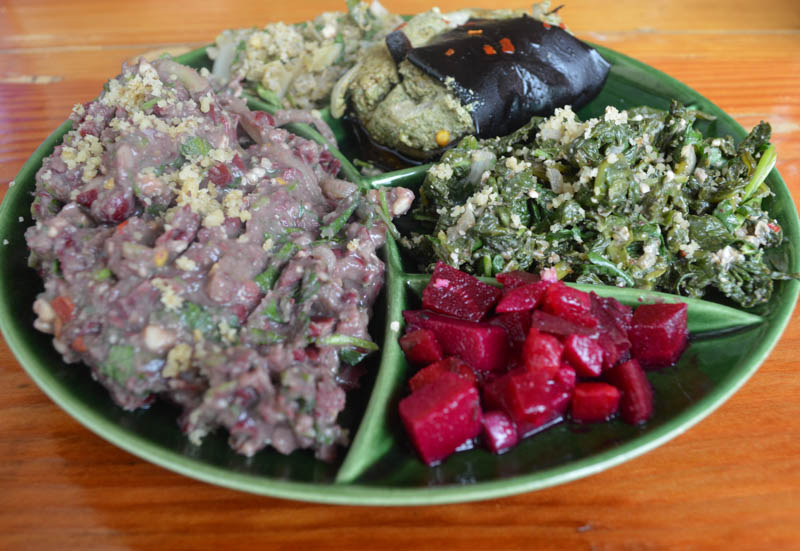 My friend Kimberly, who lives in the neighborhood, always gets the same thing, a plate called Welcome to the Gulag. But she says it's always a bit different. Basically it's cabbage, potatoes and fake meat. Those are her blue fingernails in the photo.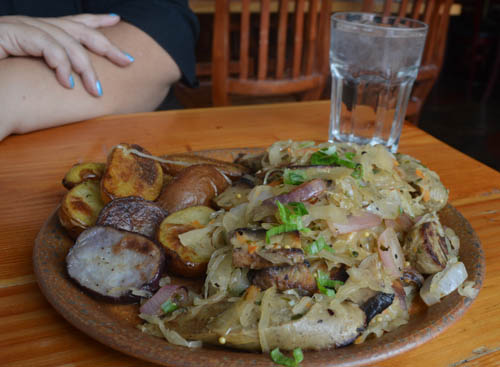 If you eat dairy products, the ice cream comes highly recommended. This one is coffee with a side of rose jelly. Tastes just like roses.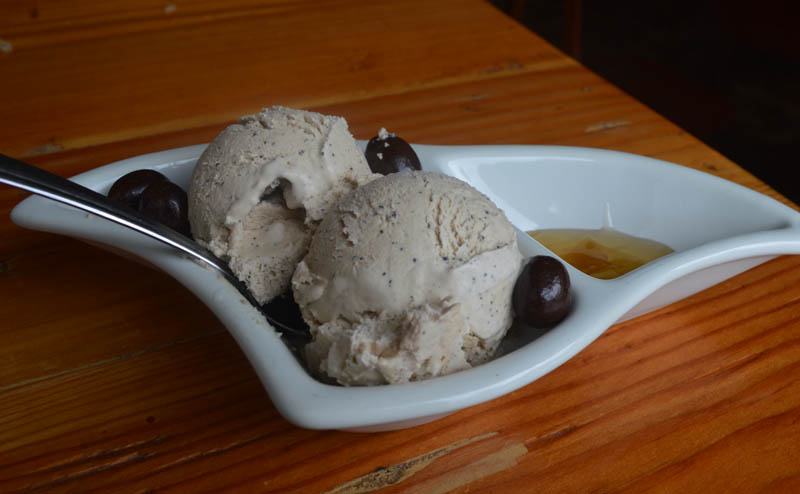 People tease me about making strong coffee. But even I had to admit this coffee was really strong. It was practically chewy. In fact, I might have not even finished it.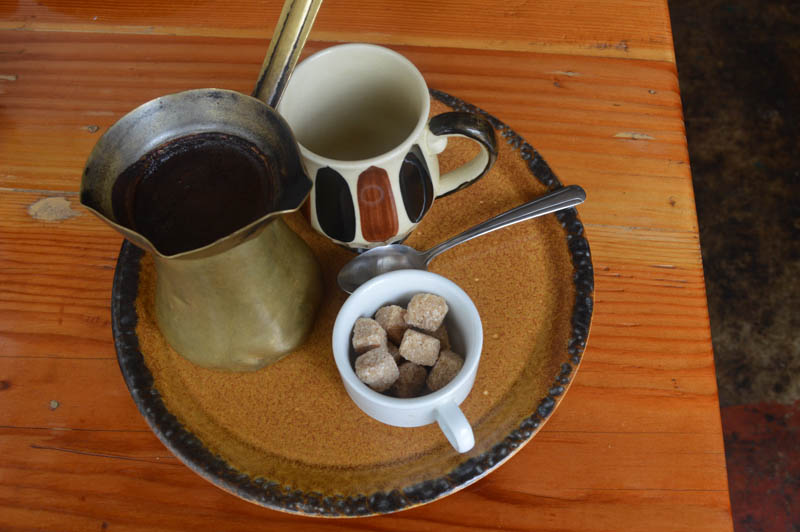 This place is really cute, with all sorts of fun touches. The menu is funny – dishes are priced in four sizes: communist, socialist, imperialist and anarchist, this last category meaning the price and amount change daily. Russian posters and instruments hang on the wall. And when it's time for the bill, it comes inside a communist paperback.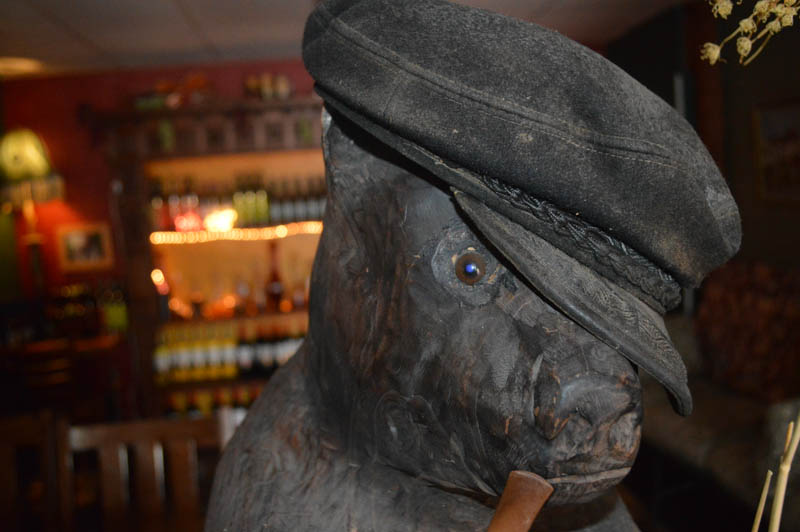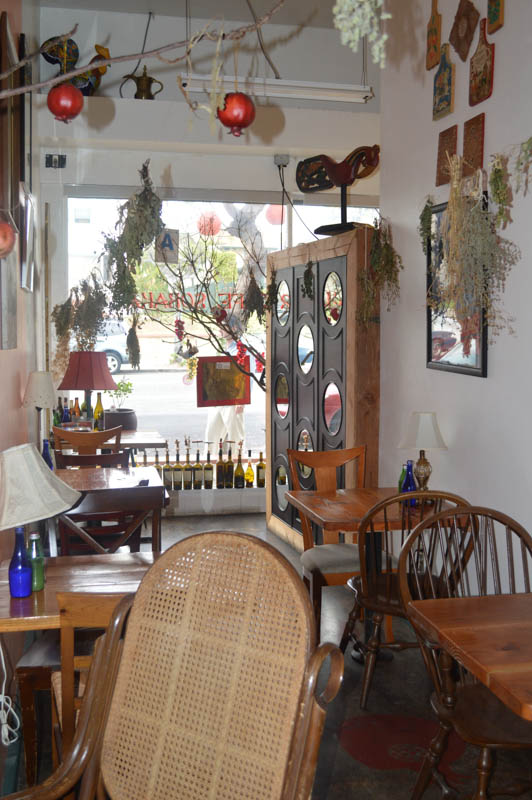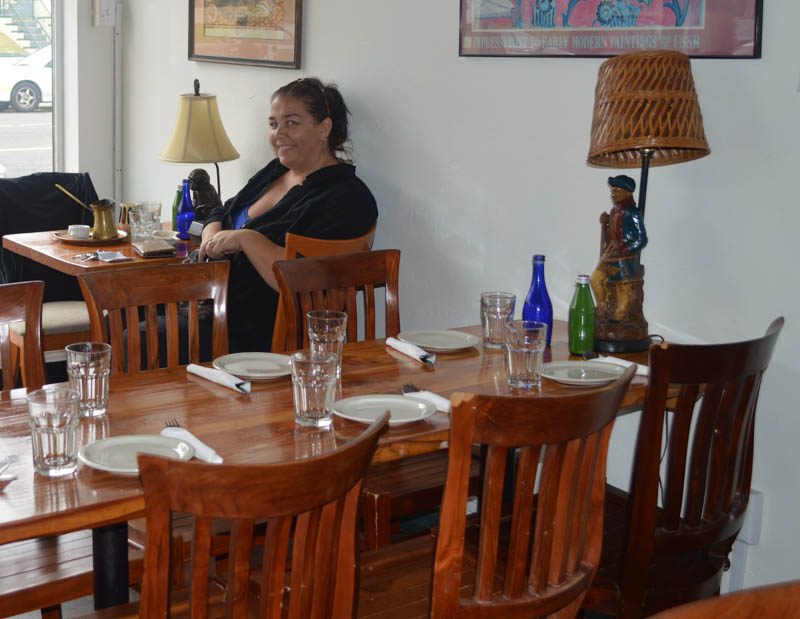 If you're a vegetarian or vegan visiting San Diego, don't miss your chance to try some Russian food.
If you like this post, please share!